Bloggy Finds...
As I was browsing around in the bloggy world, I came across some fun blogs... like one for organizing ... by
Laura
. She had this fun quiz that she got from Susanne. But, I don't know either one of these people, but the quiz is fun... you can take it too....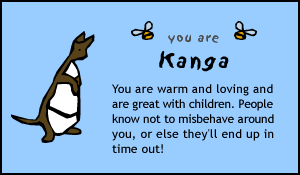 Take the 100 Acre Personality Quiz!